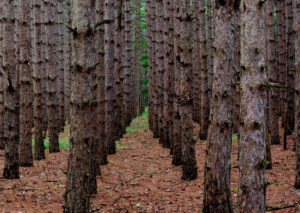 Producing results is expected of leaders, but many fail to live up to their potential because they aren't intentional with what they do on a daily basis. Many leaders are left wondering why they couldn't achieve more.
However, it's possible to produce massive results when you become intentional with your daily activities and improve your thinking.
In order to produce optimal results in your life and business, follow this simple (not necessarily easy) three-step process that we see in demonstrated in agriculture:
1 – Plant Seeds
Salespeople understand that in order to acquire new customers and clients, many seeds have to be sown daily. Not all seeds bear fruit. Some produce massively. However, leaders often overlook this in regards to developing and managing their followers. If you want better leaders, you must sow seeds in the form of skill and character development consistently. If you want stronger teams, you must invest time and attention to make it happen. Nothing worthwhile happens by accident. It takes intentional planting day in and day out over extended periods of time so you can later receive the fruit of your labor.
2 – Cultivate Growth
Beyond consistently planting seeds, leaders must work daily to make sure weeds of dissension and disengagement are removed. You must invest time, energy, and resources into your followers so they can perform and produce at the level you expect of them. You must make sure your team and organizational environments are conducive to growth rather than dysfunction. You simply can't leave growth to chance. Planting seeds isn't enough. You must also make sure the soil is in good condition to produce the fruit you want.
3 – Yield Results
If, and only if, you've done the consistent diligent work to plant seeds and cultivate growth you'll then later achieve the results you desire. Yielding tremendous results is what everyone wants, yet many leaders aren't intentional about the planting and cultivating aspects to achieve them. The results you achieve are evidence of the upfront work you've put into the process. Annual reports reveal how the organization did over the previous 12 months. As a leader, you must focus on increasing your inputs in order to increase your results. While you can't always control your results, you can control the effort of planting and cultivating. If you need more leaders in your organization, then you need to develop more people. The time to start raising up new leaders isn't when you need them. That's too late. You must be diligent now in order to have quality trained leaders available to you when you need them most.
If you care for your people and are a person of high character, you can still fail as a leader if you're not producing results. People want to be on a winning team. Shareholders expect a good return on their investment. Customers and clients expect quality from your organization. When they don't get it, they move on to someone else who will provide it. Producing results matters too much to leave it up to chance.
Imagine having a pipeline full of skilled leaders who you can place in a variety of roles as your organization grows. 
Imagine having a culture that fosters the growth and maturity of leaders now and into the future.
Imagine reaching the end of each month, quarter, and year excited to see your organization or team producing incredible results repeatedly. 
This can be your reality when you intentionally plant and cultivate so you can yield increasing results over time.
In my new book, The Magnetic Leader: 18 Essential Actions of Leaders People Love to Follow, I go much deeper into Essential Action #18 – Produces Results. CLICK HERE to learn more and to purchase your copy today!
Until next time…make today GREAT!