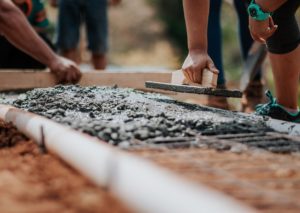 ***This article is inspired by chapter 3 of John C. Maxwell's book
"Developing the Leader Within You 2.0" – "The Foundation to Leadership: Character"***
Our world has seen a variety of leaders throughout history – many have been good, others have been bad, some have been downright evil. The one thing that separates most of these leaders is character. Leadership tactics and best practices can be applied by almost anyone. However, the person behind the tactics and best practices is what makes a leader good, bad, or evil.
I firmly believe and have shared for years that WHO you are matters more than WHAT you do. WHO you are also affects HOW you do what you do. You cannot fake your character for long. You will eventually be found out for who you truly are.
Andrew Carnegie once said, "As I grow older, I pay less attention to what men say. I just watch what they do." 
As a leader, you must remember that people are always watching. How you interact with followers, colleagues, friends, and family reveals your character. How you speak to others publicly and privately reveal your character. Whether you build others up or tear them down is a character issue.
Implement the following four actions so you can exhibit strong character that will allow you to become a great leader:
1 – Live Authentically
You can only be you. Don't try to be someone else. While there is wisdom in imitating leaders as you develop, at some point you must innovate into who YOU are as a leader. Embrace your uniqueness and lead from it.
2 – Manage Yourself Well
Self-leadership is the most difficult kind of leadership. You will always be your toughest "follower." Don't give yourself a free pass based on your intentions. Rather, hold yourself accountable to continually grow so you can reach your potential.
3 – Remain Humble
Humility is not about thinking poorly of yourself. Rather, it is about seeing yourself with a proper perspective. Lift others up. Serve others to help them grow and advance. Instead of using your title or position only for personal gain, use it to help others advance in their lives and careers. Allow your ceiling to be the ground floor that others build upon.
4 – Be Courageous
Leadership is often difficult and challenging. Great leaders are courageous despite their fears. Many decisions you will make either have no precedent or you've not had a personal experience to inform your next steps. Display courage by pressing on despite your feelings. Do it afraid if you have to.
John. C. Maxwell said this about character – "Having good character does not ensure that you will be successful in life or leadership. But you can be sure that having poor character will eventually derail you personally and professionally."
To become a great leader on the outside, you must first become great on the inside. Focus on developing your character each day so your followers will have the confidence to follow your lead into the unknown, unpredictable future.
Until next time…make today GREAT!
By the way, if you need guidance in your personal life or want to take your leadership to the next level, click HERE to learn more about my personal and executive coaching services.