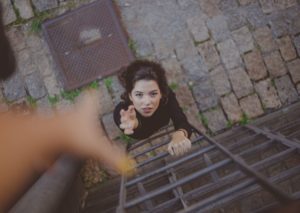 ***This article is inspired by chapter 1 of John C. Maxwell's book
"Developing the Leaders Around You" – "The Leader's Key Question: Am I Raising Up Potential Leaders?" ***
Management expert Peter Drucker once stated, "No executive has ever suffered because his people were strong and effective."
Developing the people on your team must be a key priority if you are to grow your organization to reach its highest potential. There's no way around it.
It is very easy to overlook this key aspect of leadership amidst the busyness of work and life. However, doing so will be costly to your success. John Maxwell states, "Those closest to the leader will determine the success level of that leader." In essence, we must remember that we can't achieve greatness alone. We need others around us to reach our highest potential – personally and professionally. Make it your goal to develop leaders who become a movement that perpetuates itself over time.
Legendary UCLA Bruins head basketball coach John Wooden once shared four keys to raising up leaders:
1 – Appreciate them for who they are.
2 – Believe that they will do their very best.
3 – Praise their accomplishments.
4 – Accept your personal responsibility to them as their leader.
John Maxell also stated, "An organization's growth potential is directly related to its personnel potential." This once again highlights the importance of developing your people.
As you consider your next steps of developing leaders within your organization, evaluate the people closest to you using the following questions:
1 – Are you developing them?
2 – Do you have a growth plan for them?
3 – Are they growing?
4 – Have they been able to lift your load?
Potential leaders help carry the load of their leaders, but they must be developed and encouraged to do so. Leaders who mentor potential leaders multiply their effectiveness. Developed leaders expand and enhance the future of the organization. This gives the organization both wider reach and a deeper impact.
The most expensive people on your team are not the highest paid, but rather those who are nonproductive. As a leader, your key role is to bring out the best in your people and develop the talent that is within them. Don't try to make people who they're not. Instead, find their strengths, make sure they're in the best roles to utilize their strengths, and then invest in them so they can maximize their strengths for the benefit of the organization and their personal lives.
Leadership is not a "set it and forget it" task. It requires ongoing talent development and nurturing the people you have on your team. If you will commit to developing potential leaders today, you will reap the benefit of having strong leaders helping your advance your business or cause in the future.
Until next time…make today GREAT!
***If you would like to take the next steps in your personal leadership development, click HERE to receive 21 FREE audio lessons. My good friend and colleague, Mark Williams, and I recorded 21 discussions focused on John Maxwell's "The 21 Irrefutable Laws of Leadership." You will receive one lesson per day via email when you subscribe.