Executive Leadership Coaching
ARE YOU READY TO ELEVATE
YOUR LIFE AND LEADERSHIP?
You're here right now because you're an ambitious leader eager to continue to learn and grow. You're ready to invest in yourself so you can be more valuable to your team and super-charge your results. You've achieved success already, but you are hungry for more. Maybe your business has begun to run your life rather than your life determining how you run your business. Maybe you're a visionary leader and need help focusing and prioritizing what matters most and what steps to take next.
My philosophy on leadership development is pretty simple…
Continually invest in yourself to become the best leader possible, model your growth for others, and train them to do the same. Every person has the potential to be a transformational leader. It's a matter of being intentional and making personal development a priority.
Why leaders hire me…
I help them see blind spots that they need to work on

I am a compassionate, curious listener who truly hears them and draws the best out of them

I have invested more than 25 years of my life in my own leadership development

I have a wide variety of leadership experiences that allows me to help them navigate their own leadership challenges

I help them quickly resolve issues that they have been frustrated with for far too long

I am able to cut through the confusion and lead them to clarity so they can make wise decisions

I give them a safe place to discuss their hopes, dreams, and fears for their lives and businesses
_______________________________________________________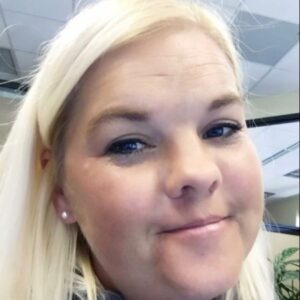 "Chris is very skilled in leadership and personal development. He is able to quickly gain an understanding of growth opportunities, provide constructive feedback and coaching through transition and implementation. Chris has been great for our team as a whole and each of us individually. I highly recommend engaging him if you want to strengthen your bench". – April Sterling, Emerge ITS
_______________________________________________________
Who this is for…
Private 1:1 coaching is reserved for select business owners and executives. Just like you, I have limited time to give my best to my clients. 
That being said, we might be a perfect match if…
You're looking to take your leadership to the next level so you can develop your team and see greater results in your business

You're looking to develop a healthy work/life rhythm so you can truly enjoy life while operating a successful business

You want to tap into an experienced leader's knowledge and experience to help you resolve problems faster

You want to have a thinking partner to help you navigate challenges and opportunities with greater wisdom

You desire clarity for what next steps to take so you can maximize your time, talent, and resources
Your Next Steps
If you're a committed business owner or executive ready to go to the next level and optimize your business and life let's chat. Fill out the form below, then we will schedule a private call. We'll have a powerful conversation to determine if coaching is right for you.
I can't wait to connect!
– Chris
SO WHAT ARE YOUR WAITING FOR?
APPLY BELOW…
"Leadership ability determines a person's level of effectiveness."
– John C. Maxwell
I Work With Select Individuals.
Please Apply Now Below.