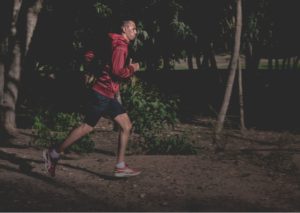 ***This article is inspired by chapter 9 of John C. Maxwell's book
"Developing the Leader Within You 2.0" – "The Price Tag of Leadership: Self-Discipline." ***
Mountain climber Jim Whittaker once said, "You never conquer the mountain. You only conquer yourself."
Wow! That's so true!
Over the years I've met so many people who want more from life than they're currently experiencing, yet they won't' do what is required to achieve their dreams and goals. They don't have the self-discipline required to arrive at their desired destination.
Consider Olympic and professional athletes for a moment. We see them perform under the bright lights, but they first win championships in the dark of the early morning hours when they are training. Winning the race or the game is only a result of the work they've put in when no one was watching. They had the self-discipline to train when they didn't feel like it or when it wasn't getting them notoriety. It's been said that champions are made in the off-season. They're also made in the hidden moments when the only person they're accountable to is themselves.
Rory Vaden said, "Are we going to do what's easy and feels good in the short-term? Or are we going to do what's difficult and actually is good in the long-term?"
Leader, I ask this question of you today.
Are you disciplining yourself in order to achieve your dreams and goals?
Are you doing the work in the early morning hours when no one is watching so you can perform at your best and achieve success when the bright lights are turned on?
Are you committed to personal growth so you can be better today than you were yesterday?
Personal growth speaker Jim Rohn once said, "You can't achieve beyond your level of development. You don't achieve goals. You grow into them."
John C. Maxwell stated in his book No Limits, "There is no growth in your comfort zone and no comfort in your growth zone."
Each of these leaders is onto something. Growth requires self-discipline. Don't be the person who wants results but refuses to put in the work to achieve them. Our human default condition is laziness. Successful men and women are those who reject laziness, mediocrity, and small living and instead opt for pursuing greatness in all roles they play in life.
Leader, you have greatness within you. You are capable of so much more than you can imagine. But it requires self-discipline to achieve the next levels of success.
Are you ready to increase your self-discipline so you can be, do, and have more?
Are you willing to put in the work to become better so you can help your followers become better?
One of my favorite quotes is from former South African President Nelson Mandela – "There is no passion to be found playing small – in settling for a life that is less than the one you are capable of living."
Today is your day to increase your self-discipline so you can improve your results.
I believe in you.
You can make it happen if you put in the work.
Ask yourself the following three questions and then take action:
Do I want to grow?
Will I do what it takes to grow?
Can I grow?
If you can answer "yes" to each of these questions, then you are well on your way to becoming a better leader today than you were yesterday, last week, and last year.
Your people need you to become better so you can help them become better.
Let's make it happen today!
Until next time…make today GREAT!
If you need help on your journey of going to the next level in your personal life or leadership, click HERE to learn more about my personal and executive coaching services.