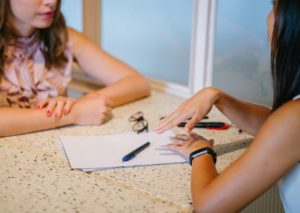 ***This article is inspired by chapter 1 of John C. Maxwell's book
"Developing the Leader Within You 2.0" – "The Definition of Leadership: Influence"***
John C. Maxwell gives the following definition for "The Law of Influence" – "The true measure of leadership is influence; nothing more, nothing less."
The bottom line is that if you aren't influencing people, you aren't leading them. The reality is that we all influence someone, even if it's just one person. The challenge is that we don't always know who or how much we influence others.
When I was a youth pastor many years ago, I had a group of middle school and high school boys who I felt never listened to what I had to say. They were always being mischevious and stirring up trouble within our youth group. They would drive me crazy! I had other youth leaders wanting to quit because of them or wanting me to "fix" them so they would behave. I literally felt like I just had to survive until they graduated. However, something shifted in their late high school years and I began to notice that they were maturing and engaging on a different level. I made the intentional effort to do things with them outside of normal youth group meetings to build relationships and connect at a different level. To make a long story short, I learned how to influence them. These boys are now young men who are working in their careers, getting married, and starting families. We stay connected through social media and text messages. I am privileged to call them friends now. At the time, I had no idea that I was influencing them, but by staying the course, I was able to see the results of the investment.
Sometimes you feel like you're banging your head against a wall with those you are seeking to lead. My encouragement to you is to stay the course. As a leader, the best investment in tomorrow is to develop your influence today.
Look for potential in your people and help them develop it.
Build relationships.
Push through their apathy.
Take ownership and responsibility to be a leader despite how others respond.
Begin increasing your influence by focusing your attention with only a limited number of people at first. Look around. Who do you believe you can best develop over the next 1-3 years? Start with them.
Leadership is hard work. To become the leader that people need, you must invest in yourself and commit to the long game of developing people. Some will engage and respond quicker than others. While you can't control the speed of their growth, you can do your part of investing in them little by little, day by day. Continually grow and develop yourself into a leader worth following.
You can do this.
I believe in you.
Until next time, make today GREAT!
***If you need help developing a personal growth plan or implementing a leadership development program for your team, please contact me. I'd love to talk with you to determine how I can help!