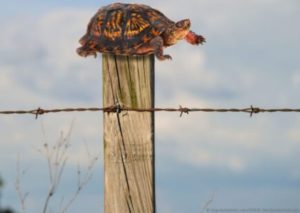 ***This article is inspired by chapter 9 of John C. Maxwell's book "Developing the Leaders Around You" – "The Leader's Finest Hour: Realizing Value To and From Leaders" ***
Author Alex Haley once said, "If you see a turtle on a fence post, you know he had some help."
The same can be said of leaders at all levels. No one becomes a leader on their own. Books, mentors, family, friends, and others have helped them along the way. These people may not have known that their actions were helping to develop a leader, but they were integral nonetheless.
As leaders, we must remember that we're not self-made. We needed others to help us on our journey and we also have the privilege to help others on their journeys.
Consider the value given in the two-way relationship between experienced and new leaders that John Maxwell shares with us below:
Value That Existing Leaders Add to New Leaders:
Modeling
Vision and direction
Encouragement and affirmation
Belief in themselves
Willingness to try new things
Personal development
Commitment to personal growth
Empowerment
Being a part of something greater than themselves
Value That New Leaders Add To Existing Leaders:
Loyalty
Encouragement
Personal counsel and support
Follow-through
Time
Balance of gifts
Attraction of others
People development
Increased influence
As you look at these lists, what stands out to you?
Which list do you find your personal strengths on?
What weaknesses do you notice?
What are your opportunities for growth?
The reality is that there is no perfect leader or follower. However, you can become better every day when you give intentional focus to your personal development and contribution.
As you go about your business today, keep these lists in mind and choose one or two items where you can increase your value to your followers and to your leaders whom you are following. Then do the same tomorrow, the next day, and the next…
You have unlimited potential to keep growing each day until you breathe your last breath. Make the commitment right now to focus on daily improvement and watch how far you can go.
Until next time…make today GREAT!
Would you like to start your day with greater motivation? Click HERE to receive my Daily Inspiration thoughts each morning in your inbox.